Panel Discussion

Operndorf Afrika presents:
"Über die Kunst, die Waffen gegen sich selbst zu wenden"
A panel discussion with Friedrich von Borries, Clémentine Deliss, Ariane Müller
Moderation and concept by Sonja Lau
Venue: Wiensowski & Harbord, Bunker at Lützowstraße 32, 10785 Berlin
2 pm, Admission free
The talk will be held in German
In this panel, we focus on the distinction between the Operndorf Afrika in Burkina Faso as a place of production and another, more spectral, Operndorf that generates a productive unease in the realm of its location in Germany.  The application of the term "opera" is always linked to at least two frameworks. First in terms of a method of amplification – the opera as an art form, as elementary school, as hospital – secondly as a critical reverberation within, and perhaps "operization" of rigid (Western) patterns of thinking and discourses. 
The cohabitation of these two operas, or opera villages, gives some indication of the initial artistic incentives that lead to this project. But it also paves the way for a discussion on an aesthetic and political urgency, that is imbued with alternate forms of handling relationships and dynamics in the context of global project collaboration. Which forms of (re)mediation, of (re)distributing financial and symbolic returns, of (dis)arming discursive sovereignty, are due or yet to be considered? Besides, by whom?
With the title  Von der Kunst die Waffen gegen sich selbst zu richten ("On the art of turning the weapons against oneself "), Operndorf Afrika suggests one of its inherent strategies as a point of departure, keen on expanding this scope by the positions and expertise of our invited guests.
Friedrich von Borries is an architect and professor for the theory of design at the HfbK in Hamburg. In the focus of his work is the relationship between design and socio-political transformations, wherein the traditional idea of 'design as solution' is often reframed by the more anticipatory approach towards design as a rendering of a 'future problem'. His current exhibition "Politics of Design. Design of Politics" is on view at the Pinakothek in Munich up until September 2019.
Clémentine Deliss is an independent curator, researcher and publisher. She is currently professor for curatorial theory and dramaturgical practice at the HfG Karlsruhe. From 2010 to 2015, she worked as director of the Weltkulturen Museum in Frankfurt a. M. Her research on the post-ethnological revision of historical collections is featured widely amongst exhibitions, as most recently in the framework of "Hello World" at the Hamburger Bahnhof in Berlin.
Ariane Müller works as artist, author, and publisher of the art magazine Starship, which she cofounded in 1998. In 2013, she published "A Manual for a Journey through Africa" ("Handbuch für die Reise durch Afrika"), that intersects novel, fieldwork, and post-colonial critique. She lectures regularly at various European academies, currently as guest professor at the HfG Offenbach and the Umeå Academy of Fine Arts.
Sonja Lau is a Berlin based curator and critic, with a focus on art history as a construct and the generating of alternate (hi)stories.
The panel will be created with the kind support of: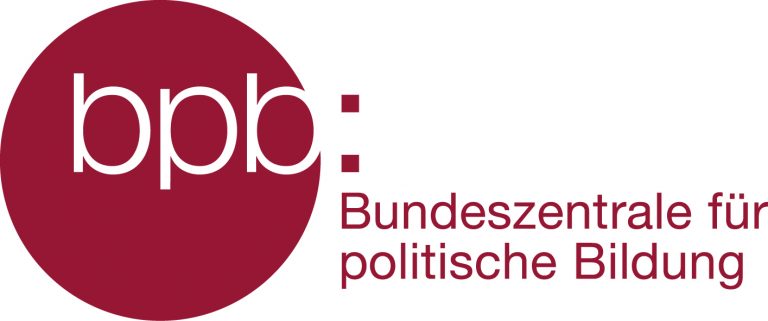 The panel takes place in the context of the current exhibition DONKÔKÉNÉ ZWEI – A GERMAN SUBTITLE  conceived by Operndorf Afrika. For further information on the exhibition click here.