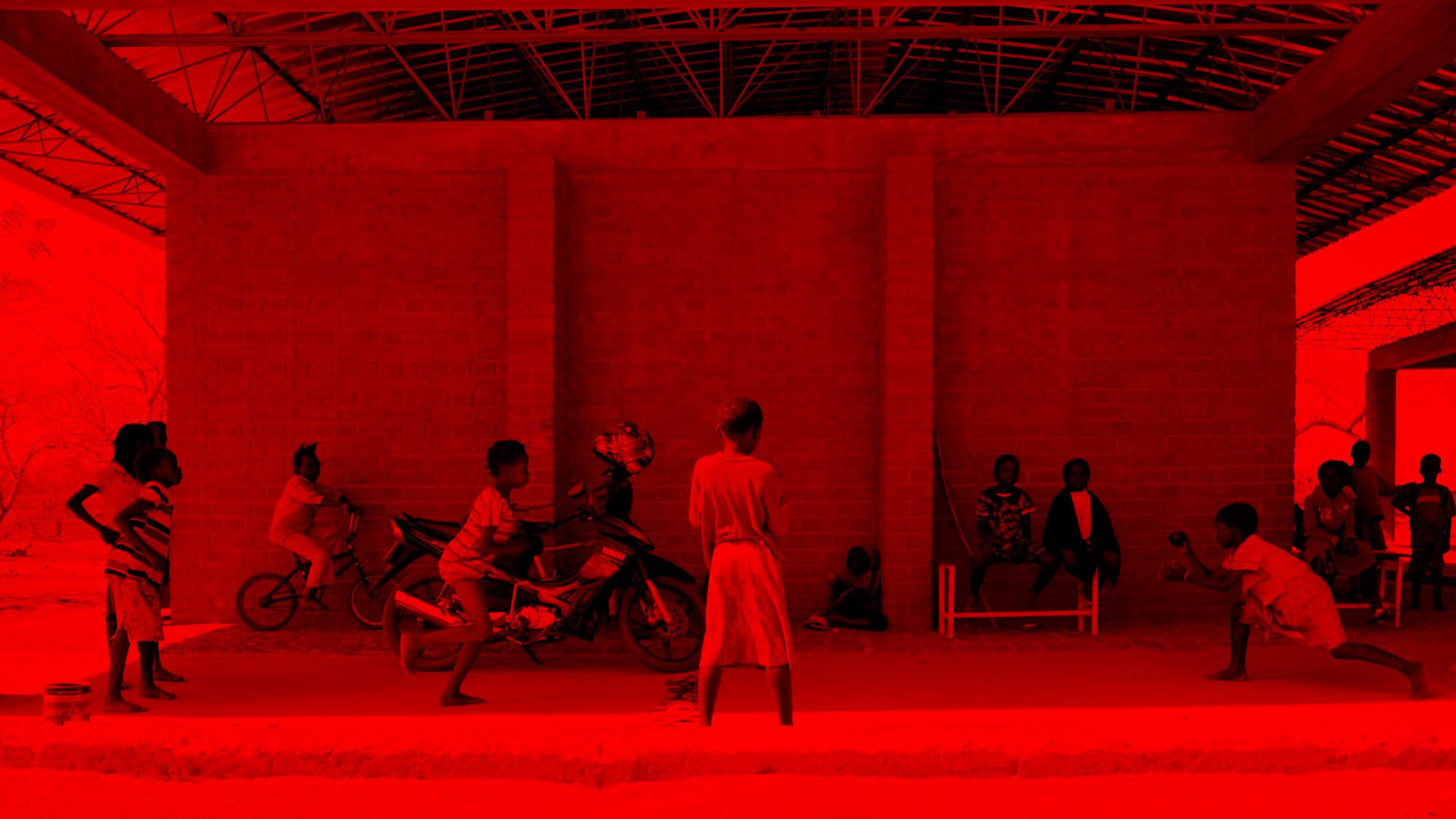 Artist-in-Residence
Artist-In-Residence Program

The Artist-in-Residence program in the Operndorf Afrika is one of the first artist residency programs in West Africa and was established in the Operndorf Afrika, in late 2015. It invites artists to use the Operndorf Afrika as a living and working space. The residency program is accompanied by events, which regularly take place in Europe. Intended in these events series, is to conduct a critical discourse on the opportunities for intercultural exchange, from the perspective of different disciplines, with the goal of developing, visions and potential for the Operndorf Afrika.
Christoph Schlingensief himself concretised the idea of an international artist exchange, already in 2010. He had the wish of initiating, a scholarship program for research and work trips in the Operndorf Afrika, for the benefit of young artists.

"Not an impossible idea that should be realised only because of the profit,
but it is rather the idea of officially robbing Africa, which means one has to thereby take one's own body along, as well as deploy it as an information carrier. Not a Goethe traveling art snob, who discerns an opportunity to show the African what German culture is capable of, but rather a pale European leaf, which embarks to Africa for further exposure."
Christoph Schlingensief

The basic idea of the Operndorf Afrika is since its inception based on a change of life and everyday realities of the local people. The Operndorf Afrika was conceived as a cultural meeting and experimentation place. One is invited to thereby work on productions, as well as to rehearse and perform – together with artists and scientists, as well as with children and amateurs. It can in this sense be understood as a trans-national art project with the vision of Joseph Beuys', which is to resettle art in the middle of life. Artists from different content or media orientation are as such concomitantly invited and encouraged to grapple with the place – in the best case in exchange with each other and to mutually inspire each other.
In exchange, this process should be observed and recorded in a documentary manner, so as to be able to learn from Africa, in the sense of Christoph Schlingensief. Decisive for him was the influence of the foreign place, it was about discovering new things and being able to cross them with one's own mindset, in essence with that which is familiar and in this way a create a feedback, to the European-influenced access to art.
It is envisaged that the Operndorf Afrika should serve as platform. Art should thereby be understood, as a direct language, used to grapple with what is relevant and in the best case contribute to questioning the western evaluation system, as well as the generally, to the most part exoticising images of the African continent. The region around the Operndorf Afrika, the culture, the people and their understanding of art, should serve as the starting point for such an approach.