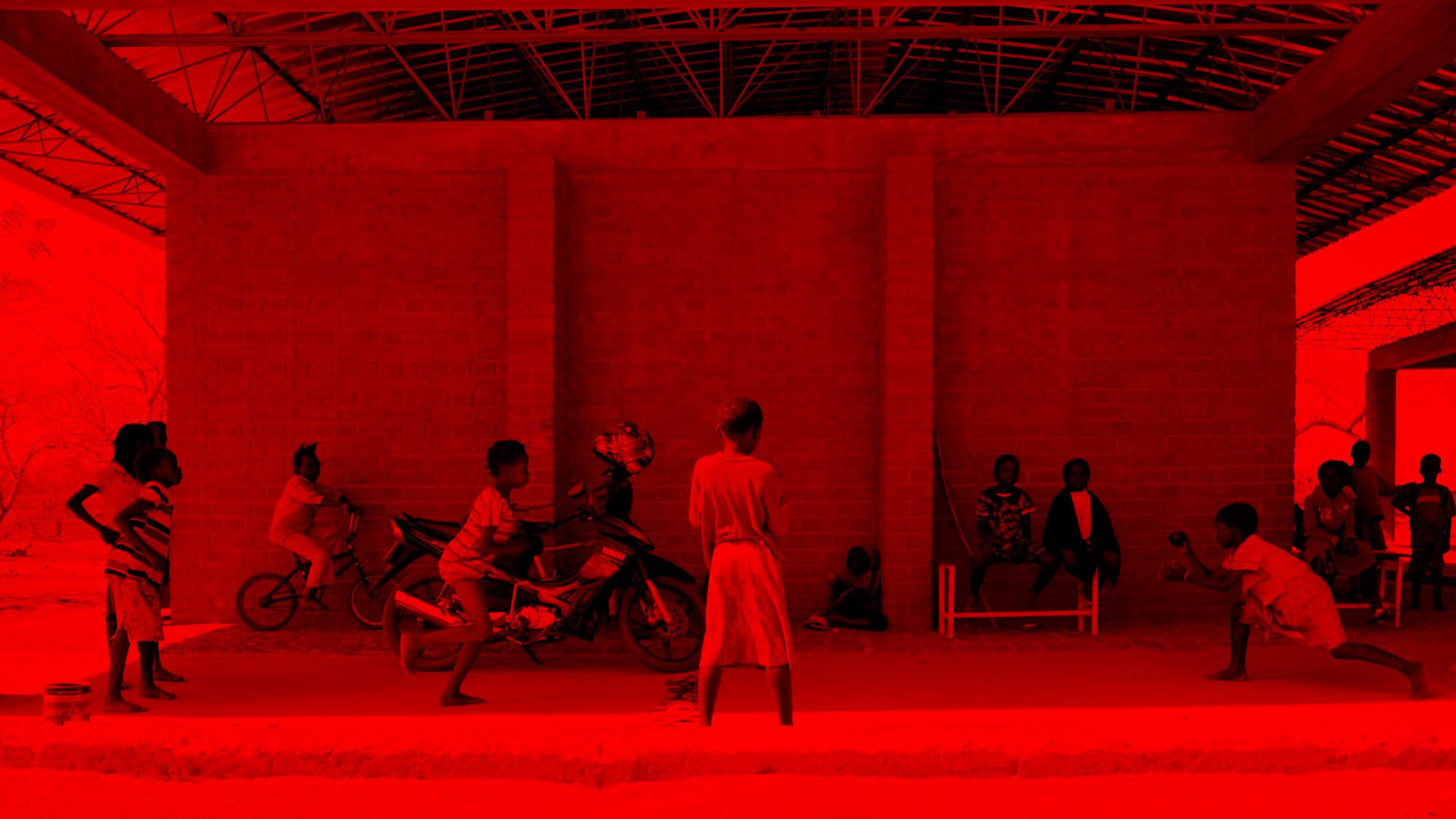 Artist-in-Residence
Artist-In-Residence Program

The Artist-in-Residence program at the Opera Village is one of the first residency programs in West Africa and was established in 2015. It invites national and international artists to use the Opera Village as a living and working space. The residency program is accompanied by regular events in Europe. In these series of events, a critical discourse on the possibilities of an equal intercultural exchange is to be conducted from the perspective of various disciplines, combined with the goal of developing visions and potentials for the Opera Village.
Christoph Schlingensief himself concretized the idea of an international artist exchange as early as 2010. He wanted to initiate a scholarship program for young artists for research and work trips to Burkina Faso. The basic idea of the Opera Village is not only to change the reality of life and everyday life of the local people, but the project is also a platform and cultural meeting place for artists of different content or media orientation. Art should be understood as a direct language of confrontation and, in the best case, contribute to questioning and deconstructing the Western viewpoint and the common, often exoticizing images of the African continent. The environment of Opera Village Africa, the culture, the people and their understanding of art should be the starting point for such an inquiry.
The Artist-in-Residence program lasts 3 months and takes place annually from October to December at the Opera Village, approximately one hour outside of Ouagadougou, the capital of Burkina Faso. The participating artists undertake to live and work at the village within the agreed period and in the presence of other artists. They are staying in one of the guest houses built by internationally renowned architect Francis Kéré. During their stay, they will receive a monthly stipend and a modest material cost allowance, which can be used to purchase local working materials for the realization of artistic works. The travel costs to Burkina Faso and back are also covered. The artists are insured during their entire stay (Barmenia World Police).
Since 2020 the program is curated by Akinbode Akinbiyi. A free application is currently not possible.

"Not an impossible idea that should be realised only because of the profit,
but it is rather the idea of officially robbing Africa, which means one has to thereby take one's own body along, as well as deploy it as an information carrier. Not a Goethe traveling art snob, who discerns an opportunity to show the African what German culture is capable of, but rather a pale European leaf, which embarks to Africa for further exposure."
Christoph Schlingensief