New transitional government in Burkina Faso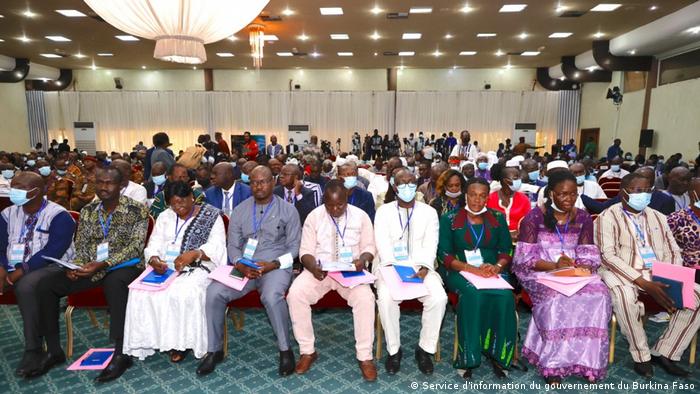 Ibrahim Traoré has been named interim president by a "national forum" in Burkina Faso, two members of the militaryr confirmed to the AFP news agency. The forum in Ouagadougou was attended by some 300 delegates from political parties, social and religious groups, the security forces, trade unions and people displaced by attacks by jihadist groups.
It was agreed that Traoré's mandate would end when a new head of state takes office, to be determined by election in 2024. Traoré himself will not be allowed to run for office then, nor in the parliamentary and regional elections scheduled to end the transition period.
Ibrahim Traoré called on the population to unite and to "build a strong and resilient nation, a nation that can create peace, security and sustainable development."