Children´s Conference at Operndorf Afrika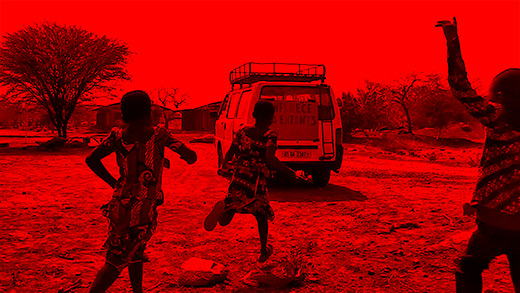 Operndorf Afrika has been host to the Papiertheater Nuremburg and their current project 
Children´s Conference
 for the last weeks.
Since 2014, Johannes Volkmann, the founder of this playful social-political project, has been travelling the world, and together with children from all over the globe has brought the Children´s Conference to life. Focus point of the Children´s Conference is a specially developed "questionnaire". The children answer questions, including What are you worried about? What are your ideas and wishes? How do you find happiness?
During the Children´s Conference each child can design its own questionnaire. At the end of the Conference the children prepare a presentation, using "Paper Theatre" and film. By doing so, the Papiertheater Nuremberg wants to give children a voice worldwide. Papiertheater Nuremberg has already visited Germany, Liechtenstein, Italy, Poland and us, the Operndorf Afrika in Burkina Faso, next stop being Moldovo and Kuala Lumpur.
During their stay at Operndorf Afrika, Florian Volkmann (music & theatre), Johannes Volkmann (Paper Theatre) and Motandi Ouoba (film) were responsible for the creation of the project along with children from our Operndorf school.
In 2018, the Papiertheater will bring the project to a close at the "Children´s Summit Conference" in Nuremberg. In an exhibition on the "Straße der Menschenrechte" (Street of Human Rights) they will display all the questionnaires, including those from the Operndorf Afrika. Afterwards all the questionnaires will be returned to the children.
Take a look at the activities from the last few days in the Operndorf Afrika here: