Graduation ceremony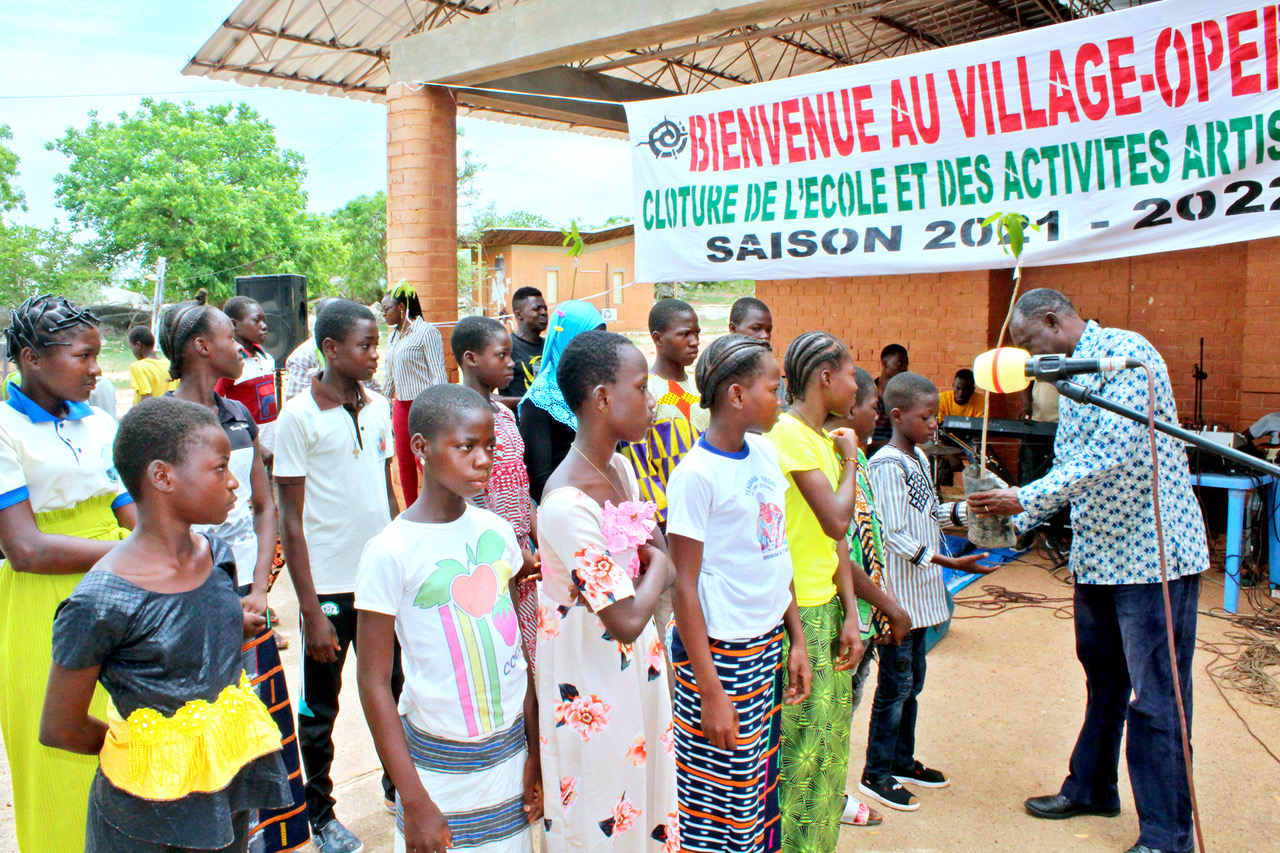 One of the highlights of this year graduation ceremony was the presentation of the painting, dancing and puppet-making workshops.
A key element of the Opera Village School is the special focus on the cultural and artistic promotion of the children. In addition to the regular school subjects, the kids' have the opportunity to try their hand at various artistic disciplines.
Extracurricular activities in the form of regular workshops by Burkinabe artists, studio visits and permanent cooperation with film schools and dance studios complement the state curriculum.
Laura, our newest member of the Opera Village team came up with the idea of giving each graduating student a plant. This represents the development of the students after graduation and is symbolic importance of protecting the environment. The idea was born after the joint visit to the Terra Verde project. There, the students and our team were able to learn more about the importance and measures to protect the environment.
Motandi, director of administration at the Opera Village has handed over plants to every graduation student with the order to take care of them.