Cooperation with Robert Koch Institute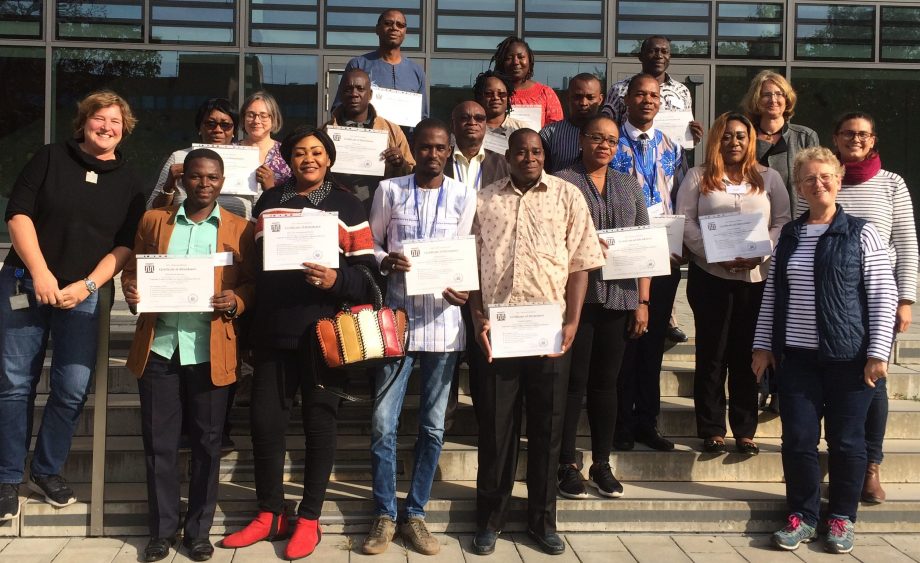 Since 2019, Operndorf Afrika has been a permanent cooperation partner of the EFFO project (Efficiency by Edification) at  Robert Koch Institute. EFFO is a training programme for Health Care Workers in Subsahara Africa to better be prepared for Ebola virus disease among others.
The EFFO project and Operndorf Afrika jointly organized a workshop on "High Consequence Infectious Diseases" in Berlin in October 2019. It is very important for health care workers to always have the latest knowledge on diseases such as Lassa fever and Ebola virus disease and to know how to spread this information. This is the only way to react quickly and adequately in case of an outbreak. A total of 15 participants from Burkina Faso and Nigeria travelled to Berlin for the workshop.
In February 2020, a follow-up event is planned on site of Operndorf Afrika in Burkina Faso. Operndorf Afrika is in charge the logistical organization of the event and thus serves once more as an informative and disseminating platform for the local population. In addition, a stronger exchange will take place in the future in order to implement new didactic methods and to better adapt the training to the needs of the target group.
More about the cooperation can be found here.