Covid-19 Prevention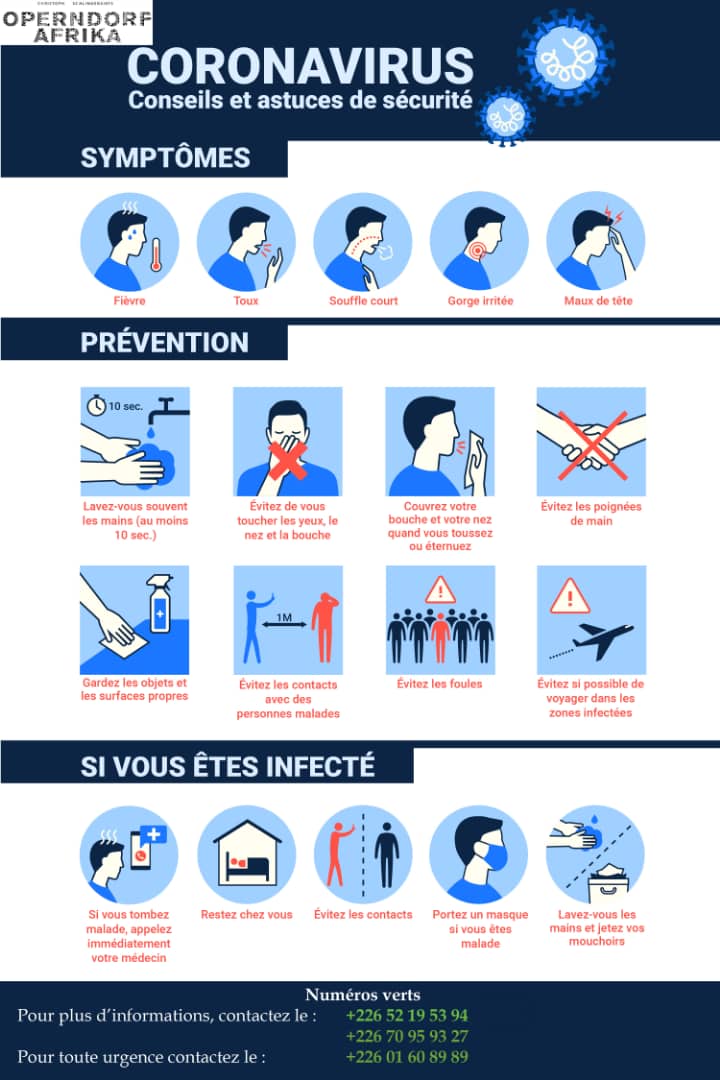 Although the current official numbers of Covid-19 infected people in Burkina Faso are still comparatively small, it should be clear that the discrepancy between the reported numbers and the number of unreported cases is likely to be even greater than in Europe.
Ouagadougou currently has a single test station on Covid -19, however, the laboratory needed to evaluate the test is in the north of the country and this delays the measurements by several days. This is far from sufficient to check all possible suspected cases. The government officially provides information about respiratory illness, has issued guidelines for washing hands and behavior in large crowds and has set up an emergency number. Hospitals have been instructed to prepare for the emergency, and the aftermath of the pandemic will be devastating in Burkina Faso.
The team at our infirmary is currently working on prevention, is providing educational work in the surrounding villages and is preparing itself and the infirmary with the necessary protective measures for the Covid-19 patients.