Exhibition: Laafi Bala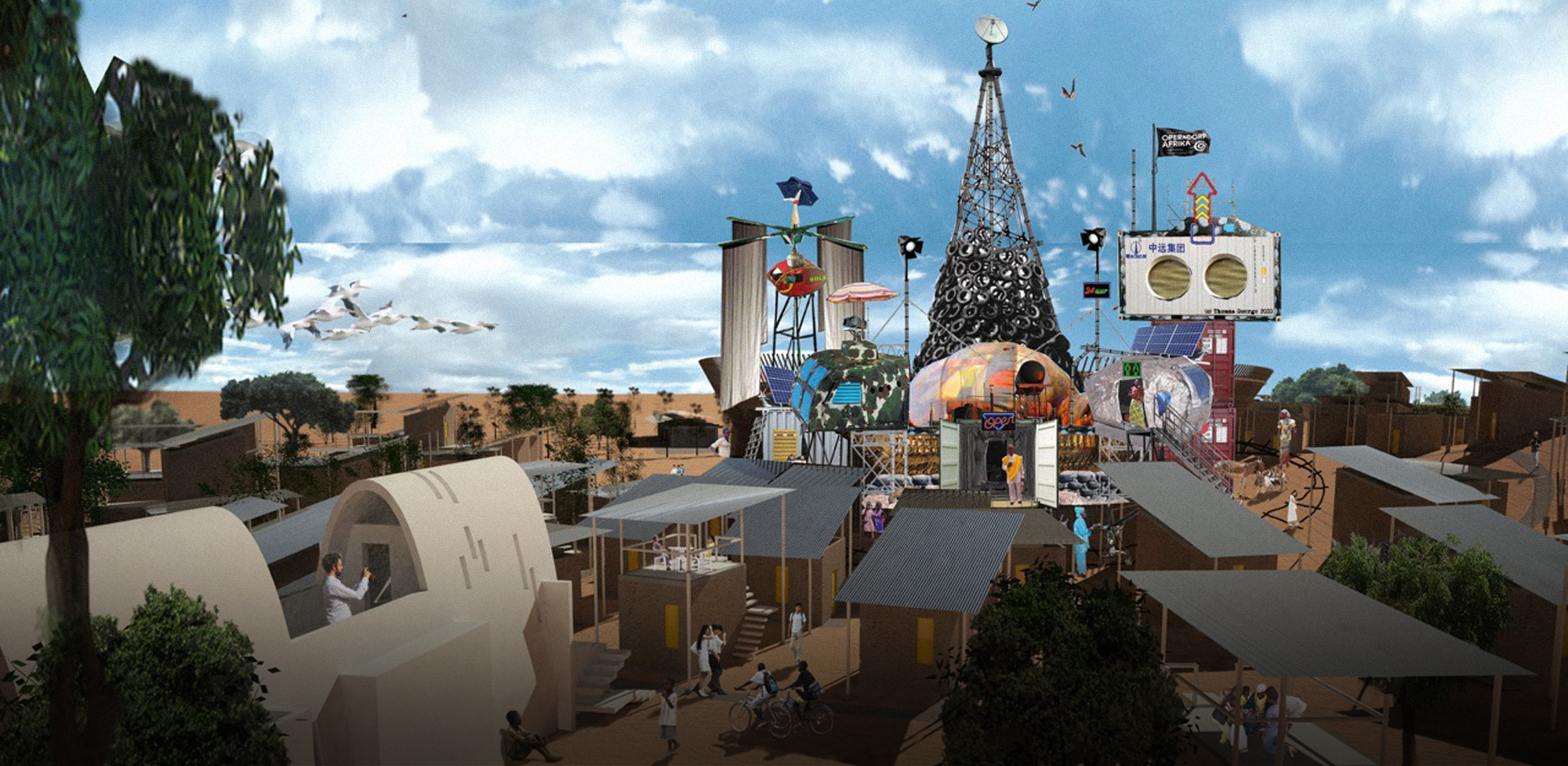 LAAFI BALA
Opening: June 29, 5 – 9 pm.
EIGEN + ART Lab and Operndorf Afrika are looking fordward to welcoming you to the exhibition opening of OPERNDORF AFRIKA "LAAFI BALA" with works by a.o. Tobias Dostal and Rouamba Maxime Wendyam.
The four-week long exhibition can be considered as a window into the reality of life in Operndorf Afrika and simultaneously also a window out of Burkina Faso, that facilitates contemporary perspectives of African and international art.
In the form of four events, which are an essential to the concept of the exhibition,  Operndorf Afrika exchange ideas with artists and form a platform for conversations: including an artist talk with Tobias Dostal, first resident artist in Operndorf Afrika in 2015 and Cosima Jentzsch, who at the same time arranged a four-month open studio in Operndorf Afrika; a rap performance of KEYTI by Journal Rappé (Senegal); a film screening of 'Une Revolution Africaine' (Burkina Faso 2015, OmE, 98 min, R: Boubacar Sangar, Gidéon Vink), one of the most important contemporary films of Burkina Faso and a talk with Aino Laberenz (Managing Director of Operndorf Afrika) on the state of affairs in Operndorf Afrika.
---
June 29, 5 – 9 pm: Opening of Exhibition and Talk with Aino Laberenz
July 5, 7 pm: Rap Performance by KEYTI
July 13, 7 pm: Artist Talk with Tobias Dostal and Cosima Jentzsch
July 20, 7 pm: Film Screening 'Une Revolution Africaine' followed by a discussion with Alex Moussa Sawadogo (cultural program director of Operndorf Afrika)
---
Duration of Exhibition: June 29 – July 28
At EIGEN + ART Lab, Torstrasse 220, 10115 Berlin
Opening Hours: Tuesday ‐ Friday 2 pm ‐ 6 pm, Saturday 11 am ‐ 6 pm
The program is kindly supported by: