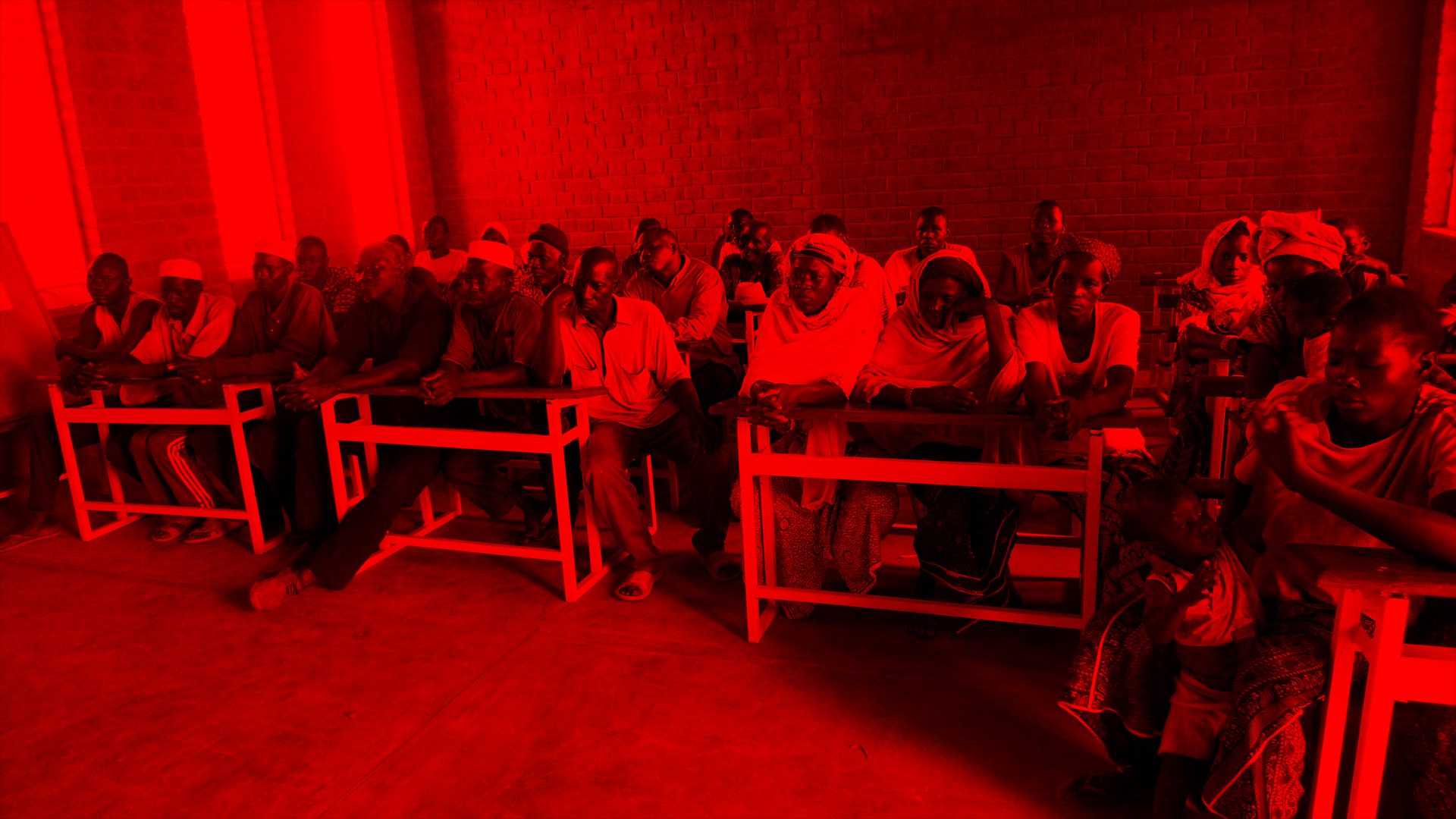 Focus alphabetization

According to the Human Development Index of the United Nations from 2015, Burkina Faso has one of the world's lowest rates of school attendance. According to NetAfrique, Burkina Faso was with regard to the share of literate adults in 2013, ranked 52 from 52 African countries. The illiteracy rate among adults in Burkina Faso is currently at 71 percent.
There is a lack of schools in Burkina Faso and even after several years of school attendance, due to the low quality of education, sustainable literacy is not secured. The need for literacy courses and their demand among parents of school children, but also in the case of adults, particularly among women from the surrounding villages, exists.
The adult literacy classes are intended to be held in the classrooms of the Operndorf School. Since the adults are to the most part busy with field work during the day, the classes can only be held in the evenings during the week and outside of the harvest period, also on the weekends. They need well-lit rooms, which the Operndorf School can offer.
A reform effort of the Operndorf Afrika is to increase the proportion of girls in the school. This can be supplemented by specially planned literacy courses for women in the region. This should thereby increase the basic understanding of the importance of education, among the local general public.
It is envisaged that the literacy courses should be financed by the Ministry of Education of Burkina Faso. Talks with the Ministry of Education of Burkina Faso are currently taking place.

"Education constitutes one of the main pillars for the opera village. The opera village is a platform that will not only make art in whatever form, always accessible or usable, but precisely also education. Building up on this, as well as the opportunity to also provide for literacy among adults, is another focus. I regard equality as a basic need, particularly for the women of the region and we
thereby have a focus on the designing of special programs for women. Education
is a tool that should be equally available to everyone."
Aino Laberenz

The library at Operndorf Afrika
In the spring of 2018 we were able to supplement the school in Operndorf Afrika with a library. Led by Madame Edwige COMPOARÉ, First Class Teacher at the Operndorf Afrika School, the library is open to students, young people and adults in the area, and offers a wide selection of French-language books, thus contributing to the economic and social development of the area Region around Operndorf Afrika. The library opens every morning during the big break, as well as on Wednesday afternoons and Saturday mornings.