The Residence-Artists 2017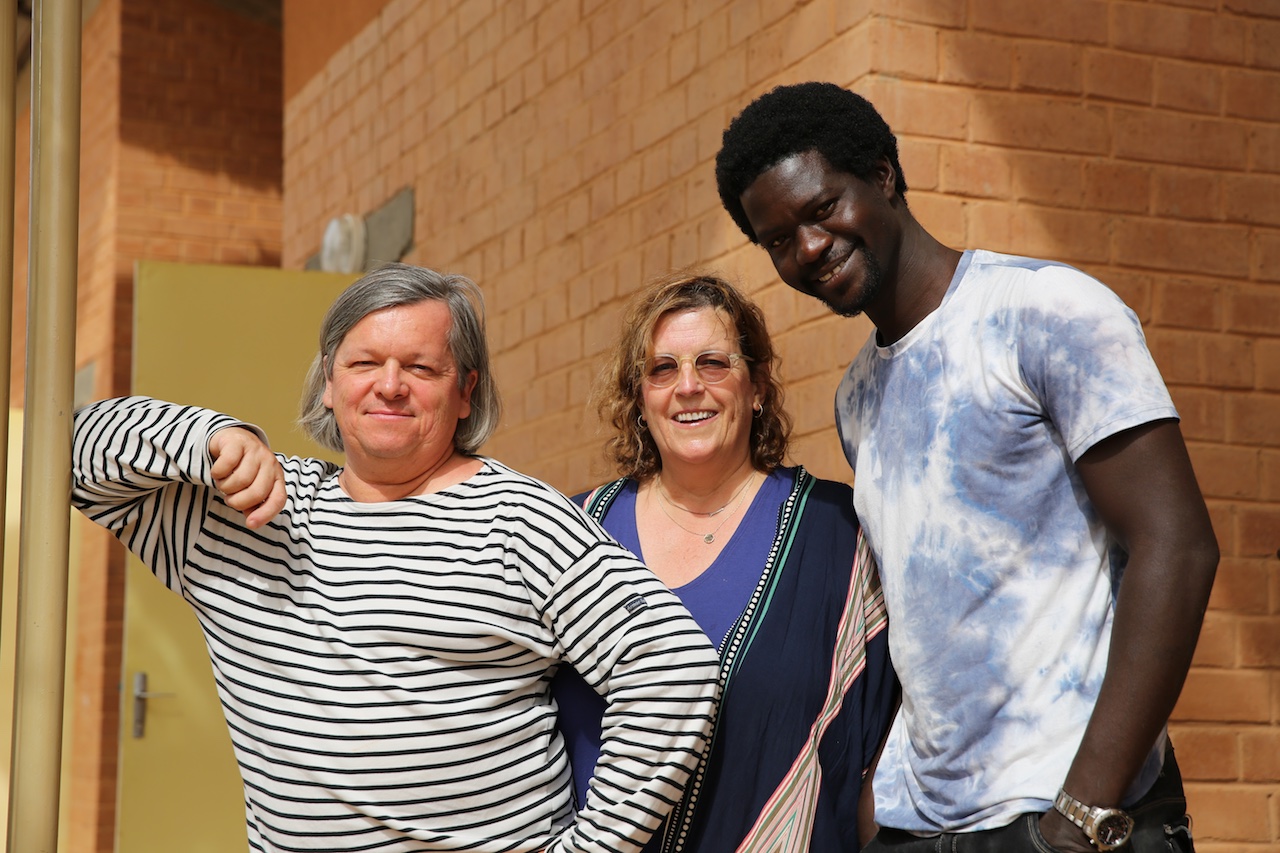 We are very happy to have the opportunity to introduce the new artists who have joined our Artist-in-Residence Program 2017. Since early October, they have been living and working together at the Operndorf Afrika (Opera Village Africa). Visual artist Mouhamadou Moustapha Diop (who hails from Senegal) is currently working on a film project at Operndorf Afrika, while Düsseldorf-based artist Claus Föttinger is working on an outdoor installation with the dramaturg, writer and theater scientist Jeannette Mohr, which will be part of the Operndorf Afrika's ongoing exhibits. 
To find out more about the artists, please click here.
The Artist-in-Residence Program at the Operndorf Afrika is the first of its kind in West Africa and has been established at this site since the end of 2015. Local and international artists are invited to use Operndorf Afrika as a place to live and work. Alex Moussa Sawadogo, the director of the artistic programs at Operndorf Afrika, describes the Artist-in-Residence Program: "Operndorf Afrika demonstrates its unique potential for West Africa through the implementation of this artists' exchange program. It distinguishes itself significantly from many other initiatives and creates a one-of-a-kind venue for artists to further develop their work and meet each other. I hope that we will see the results of this work in many places around the world in the years to come."
Results from residences completed in the past two years were on exhibit at the Eigen+Art Lab in Berlin this summer. The work created during the current residency year is slated to be presented in Germany as well.